Providing Coworking Services for Startups & Freelancers since 2017
Impression Hub has been providing quality Coworking experiences for Startups since August 2017, enabling them focus on what trully matters, Their product/service delivery.
Coworking, Meetings, Training & Events
Impression Hub has put together a bundle of services aimed at eliminating the infrastructure costs related with getting a startup up and running.
Coworking
Free Conference Room Use
Fast Internet Access
Free Breakfast
Free Coffee
Parking
Meetings
Conference Room With 6 Person Capacity
Fast Internet Access
Conducive Ambience
Free Coffee
Projector
Training
Training Room With 20 Person Capacity
Fast Internet Access
Conducive Ambience
Projector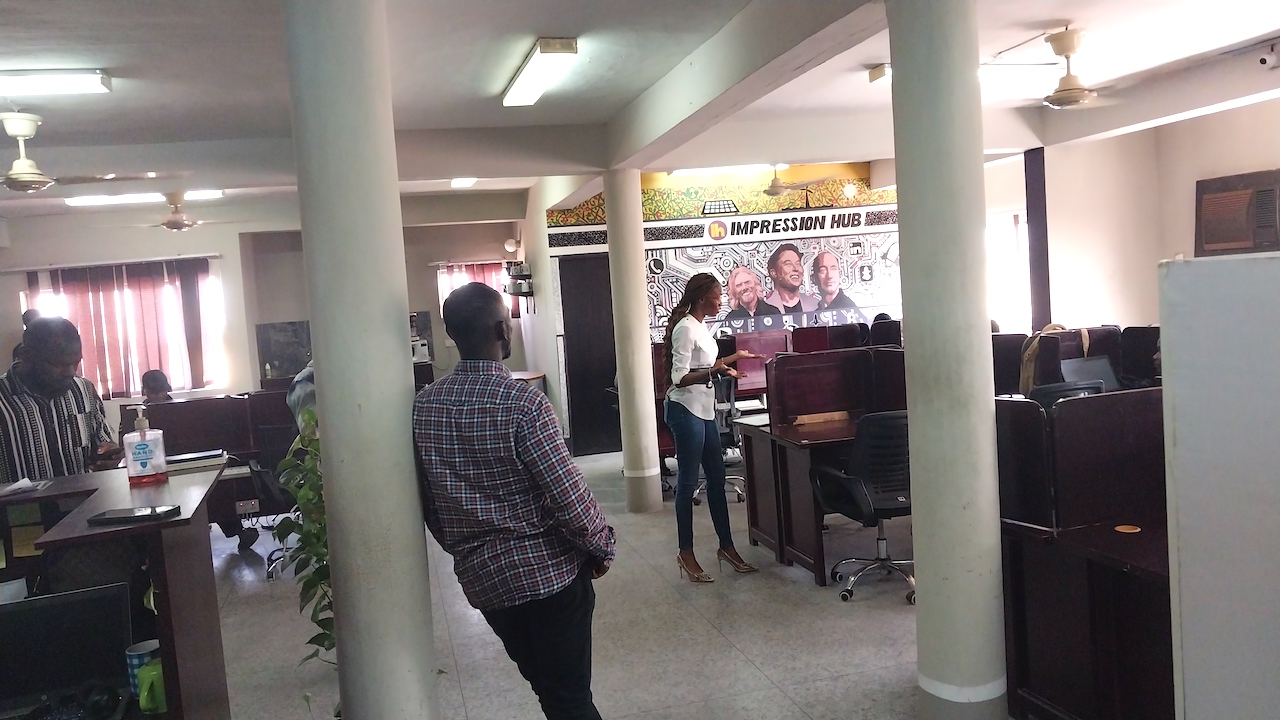 We endeavor to provide our clients with the tools and support needed to focus on their business.
Our environment has been designed to reduce distractions to the bearest minimum to ensure the productivity of our Coworkers.
Engagement and speedy remediation of issues are what make us stand-out. Follow us on Twitter for announcements.